Mushroom and Garlic Fusilli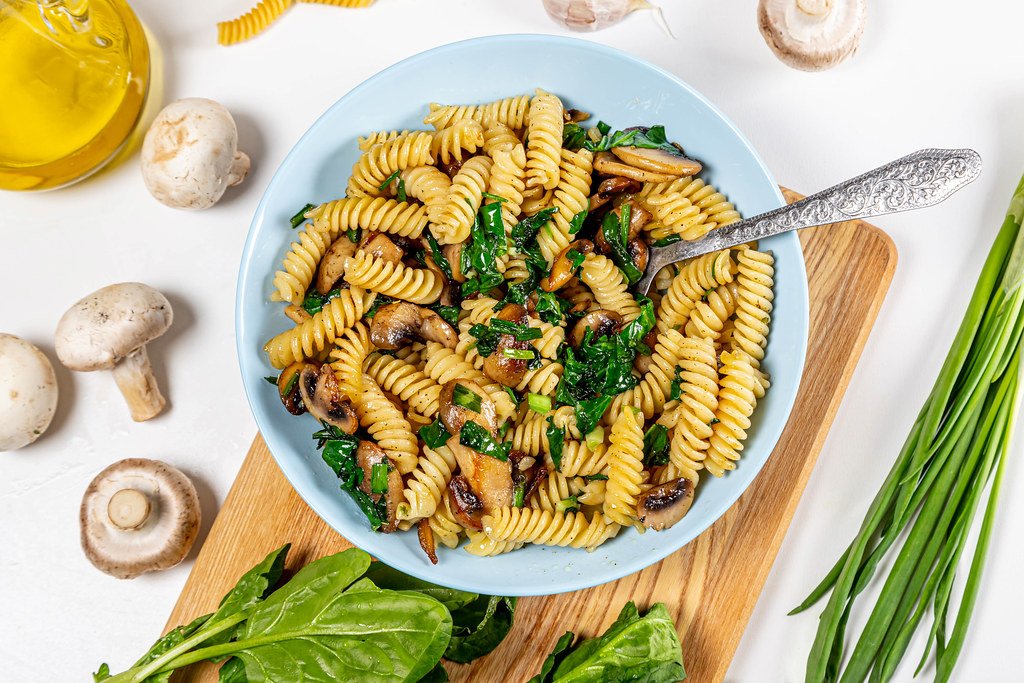 Ingredients:
100gm Fusilli
3 tbsp butter
2 cloves garlic (chopped)
6-8 Button Mushrooms (sliced)
1 tsp ginger chopped
Salt to taste
1 tsp black pepper powder
1 tsp white pepper powder
Grated cheese for garnish
Method :
Take 400 ml water for 100 Fespro Pasta in a pan and bring it to boil. Add a pinch of salt and 1 tsp oil or ghee, pasta and cook until al dente, 7 to 9 minutes according to package instructions.
Heat 1 tablespoon of the butter in a large pan over medium heat. Add the mushrooms, season with salt and pepper, and sauté until browned and tender, about 5 minutes. Add the garlic, white pepper powder, and remaining 2 tablespoons butter and sauté for 1 minute more.
When the pasta is ready, reserve 3/4 cup of the cooking water, then drain the pasta. Add the pasta and reserved cooking water to the pan. Toss over medium heat until it is nicely mixed and the sauce thickens and coats the pasta, about 2 minutes. Garnish with cheese and toss to combine. Serve in shallow bowls with more cheese for serving.